How I built revolutionary software for lawyers
From the day that I joined ContactsLaw as a graduate software engineer in 2006, I was embedded in a local law firm and tasked to find a turnkey software solution for its operations.
I discovered systems that were restrictive, inflexible and unfriendly. There was limited integration; current technologies were ignored; and I was frustrated by endless complicated workarounds.
I knew that I could create something better. Much better…
I decided to build a world-class practice management system for the present and future needs of the legal sector. Supported by a talented team of programmers and Microsoft specialists around the world, for the past 8 years this has been my mission.
The result is truly revolutionary software – ContactsLaw.
Revolutionary, because unlike its competitors, ContactsLaw was designed within a law firm and in collaboration with practising lawyers, modelling the way they work. From the beginning, ContactsLaw was flexible, dynamic, helpful and easy to use.
The lawyers and their support staff scrutinised the features as they were released and revisited them as the product matured. I fielded their criticisms and suggestions. The ideas were debated, refined, tested and incorporated into ContactsLaw.
I was initially sceptical about my working environment – it's not the way I was trained to do things. But I'm now convinced that our "live laboratory" testing model guarantees that ContactsLaw is the very best that it can be.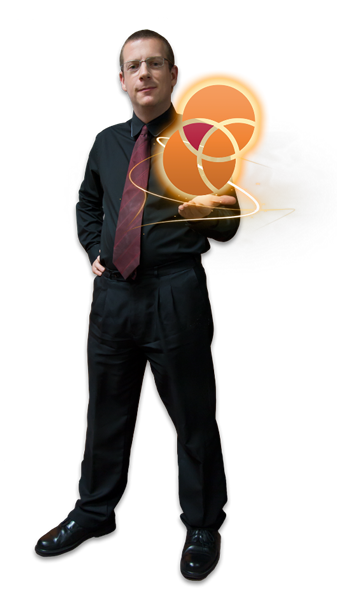 Initially we concentrated on replicating the functionality of legacy practice management packages – but no-one was satisfied. The lawyers soon demanded new features and more sophisticated outcomes.
The success of ContactsLaw owes much to its comprehensive, centralised database. Details of every contact that ContactsLaw encounters are captured at the outset and enhanced over time. This philosophical approach obviates the need to re-enter data and allows ContactsLaw to intelligently apply contact, client and matter details for every conceivable purpose.
We've delved deep into automated document production, time recording, billing, general and trust accounting, as well as tackling business intelligence and CRM. By critically analysing common legal processes into discrete steps, we developed practical workflow modelling, task management and collaboration that has translated into substantial reductions in the law firm's cost of production and greatly improved its quality control.
As ContactsLaw became smarter, it integrated with technologies such as digital telephony, web services, Microsoft Office and SharePoint. These also resulted in huge labour savings and previously inconceivable opportunities.
As a Microsoft Partner, ContactsLaw has access to upcoming technologies, exclusive benefits for our customers (including generous financing options) and, most importantly, resources and guidance. Only with Microsoft's support would we have been able to develop ContactsLaw in accordance with industry best practices. ContactsLaw is built on Microsoft SQL Server and SharePoint, runs on Windows and integrates seamlessly with Office.

In 2007, ContactsLaw was deployed for the first time at a Perth law firm. To this day, it remains the driving force behind the success and growth of that practice. At times it was a bumpy ride for the lawyers as they balanced their roles as guineapigs with the day to day demands of a busy practice – but all now agree that the journey was worthwhile.
The lawyers' enthusiasm that greets each enhancement motivates and stimulates the continual refinement of ContactsLaw. Recent enhancements include:
Sophisticated document library management and cataloguing features
New features for producing cost estimates and offers to provide services
Fixed-price (solution-based) billing
Compliance with trust accounting regulations introduced by the Legal Profession Act 2009
Workgroups; empowering managers to tailor the software to specific areas of law
In its first commercial release, ContactsLaw has maturity and breadth of features that you would normally expect in a product several versions old. ContactsLaw stands distinct from its competitors because it offers a complete solution, delivers the latest technologies, is locally-supported and has the power to grow your business as well as recouping far more than your investment in proven state of the art software.
ContactsLaw licences are now for sale. There are also limited opportunities for partner law firms to work with us to develop specialised features for specific areas of practice. In return for your input and advice, we offer discounted software licences and a unique opportunity to customise ContactsLaw to your needs.