Australian Taxation Office
The Commonweath government passed legislation to extend Single Touch Payroll (STP) reporting to include all employers from 1 July 2019. In readiness for this, CPMS worked with the ATO through its Digital Partnership Office to implement an integrated STP solution for ContactsLaw. We are pleased to be able to offer electronic lodgement functionality that builds directly into ContactsLaw's payroll workflow.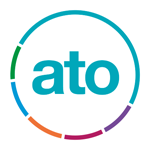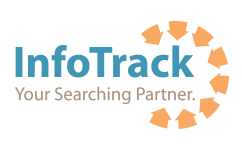 A leading Software as a Service (SaaS) platform that provides intelligent search, analysis and visualisation technologies, as well as e-Conveyancing, electronic signing services and more.
With an InfoTrack account and ContactsLaw, you can pre-populate property, company, personal and national searches with contact and matter details. Disbursements are automatically recorded, documents registered to the system and users notified upon completion.
As an integration partner, we are committed to the ongoing development of new features to support and enhance ContactsLaw for InfoTrack users.
A secure online platform that allows property transactions to be completed quickly and easily.
ContactsLaw provides a set of activities that allow you to create and update PEXA workspaces, manage settlement bookings and register lodged documents. Add these to your existing workflows to create a complete eConveyancing solution.

A cloud-based service that lets you send SMS and fax messages worldwide.
With ContactsLaw and a ClickSend account, you can create templates for SMS messages, build dynamic text drawing upon contact and matter details and automate the sending of notifications and appointment confirmations using document workflows. SMS messages are treated just like any other type of document in ContactsLaw. You can also send faxes electronically by selecting 'ClickSend' as the transmission method.
A popular, free cloud-based storage service for documents and other files with an emphasis on sharing.
By integrating with Dropbox, ContactsLaw offers an alternative to emailing large or numerous attachments to recipients. When an outgoing email meets the criteria you have configured, ContactsLaw will automatically upload the attachments to Dropbox and include a sharing link with the message. ContactsLaw will self-manage storage space, removing old attachments as they expire.

As an alternative to Microsoft® Outlook, users with a Google/Gmail account can take advantage of ContactsLaw's integration with Google Contacts and Google Calendar.
Transfer contacts to and from your Android smartphone and access your tasks and appointments from anywhere in the world.
Magistrates Court of Western Australia (eLodgment)
ContactsLaw includes features to produce data files that can be used to lodge General Procedure Claims and Minor Case Claims electronically using the Magistrates Court of Western Australia's eLodgment system.